the entire history of earth has merely been a buildup to this point

i really dont care that this isnt animal crossing this is the most important thing i will ever post

ahahahaha

don't fail me sakurai, please
i reblogged this very very quickly
"you can't scare me i watch shingeki no kyojin" is a 20,000 note post. 20,000 snk nerds think that their gay ass anime is epitome of "disturbing horror anime" 
(via notmikey)
I respect your opinion, but I sure as fuck don't understand it. You apparently think only self absorbed white people wanting a stamp for being ~SO SOCIALLY AWARE~ are the ones kicking up the most fuss about this? I regret to inform you that you are very very wrong. I myself am a PoC and most of my friends on this site (nucd, papabrostrider, ocus-pocus, rockstarbiologist, etc) are PoC as well, and we're not happy with this! And you know what, we have every right to take issue with this!

It's fair enough that everyone should draw the kids as they're most comfortable as portraying them, but how hard is it to contract a few artists that consistently draw some/most of the kids as anything other than white? Just because the artists themselves may be PoC doesn't mean we all should just shrug and go WELP WHAT ELSE CAN I EXPECT THAT'S AS GOOD AS THEY CAN MANAGE

Bullshit. BULLSHIT. I don't even have words for how goddamn pissed your logic makes me. Oh my god I can't even words i just keep babbling into a bullshit spiel and deleting it all because it seems like nothing I say and nothing anything i CAN say is enough to matter! Fuck me for assuming that this fandom would be any different when it came to race representation! 
did you just not read my post or what
here i will tl;dr this for you: there's a lack of racial representation in homestuck, and that is certainly a problem, but it is andrew hussie's fault. andrew hussie is the only person responsible for racial representation in his comic. it's not my responsibility, it's not your responsibility, and it's certainly not what pumpkin's responsibility to retroactively frame and erase the issue by paint bucket filling the kids brown in table scrap side merch. if other fans honestly remain the #1 target of your ire in this situation, ya got hard duped, buddy
Q:I linked your post on the whole WhatPumpkin art race thing and I just got called a racist :(

Anonymous
wow surprise, posturing white person offended by the suggestion that their motivations are not pure and altruistic and actually self-serving as fuck
I think this actually the best thing that's ever been on my dash

DID THAT ACTUALLY JUST FUCKGIN HAPPEN

He has become one
He is free

fuCIM'M ACTUALLY CRYING HELPRDTJUYFIUIOKLF

living the dream
(via phasecock)
♥ DEAD MEN DON'T CATCALL ♥

Nor do genuinely decent men, or classy men, or men with wives/girlfriends, or in fact MOST living breathing men. The few that do? Find where their mother, sister, girlfriend and/or wives live and rebuke them over teaching their barbarian some manners. End of story

♥ DEAD MEN DON'T ADD BORING, UNNECESSARY "BUT WAH WAH WAH NOT ALL MEN" COMMENTARY TO PEOPLE'S ARTWORK ♥
(via chanterbury)
Q:A few days ago you defended Kris Anka's defense of a female character's death in a recent comic issue. Do you have any particular take on the issue of "fridging" versus respectful female character death and the line inbetween?
spiral-shark
Ah. Interesting question.

(For the uninitiated: here's the post in question. If you're not familiar with the concept of "women in refrigerators", here's an explanation… or two)

My take is that of a creator. As a creator, I do not want any tools that I may want, even need, to use to be limited by the changing winds of politics.

If I'm writing a story, there are scads of reasons a female character may die, scads of ways she may die, and ideally the only dictate that guides my decisions, is the needs of the narrative. What is "respectful death"? Do I owe this incredibly contrived conceit to anybody? If the audience truly had control over this conceit in fiction, would it not lose its value? Would people not lament seeing narrative, rendered something sterile? What is respectful death?

I could leave it at that, but I don't think that response really gets at the heart of the issue - which is, for me, ultimately philosophical.

1. Should fiction speak to what should be, or to what is?

2. Should narrative elements be framed in narrow political terms? IE, is it wise for us to take something as broad as "female character dies, male character is motivated in some way by it" and describe most or all instances of this as "women in refrigerators"?  Is this useful, or does it limit or prevent one from seeing other trends at work?

3. Can the audience be depended on to apply prohibitive labels like "women in refrigerators" with precision?

I think fiction loses much of its appeal and utility when reduced to prescriptive moralizing. I did not come to paint pictures of what identity politics say that the world should be, and I certainly did not come to write what one writes in a world where only speaking to the ideal is socially acceptable, socially responsible. I didn't come to tell everybody what they already knew. Yes, female characters do die as a result of lazy writing, when those creators fall back on long-lived sexist narrative tropes. Yes, I think that people should be critical of this. I think people should be critical of most things, really.

As a creator, I depend on my own judgment to dictate whether I am putting a woman in a refrigerator, and if I am, whether the reasons for doing so outweigh the sexism thereof. Yes, I'm saying there are potentially greater priorities than an instance of sexism. Sexism is important. I want to talk about it through my work, but there are more conclusions, more truths than simply, "sexism is bad, and I will not depict sexism through my work unless someone is punished for it, because it's bad, and bad people should be punished."  I need every potential avenue of creative freedom open to me, so that I can shape discourse on sexism in the way that speaks to me. I do not trust others to be able to read my thoughts or see the future and dictate the right or wrong of what my narrative results in, and frankly do not trust people to apply prohibitive labels well enough to pay any predictions they make more mind than I would pay any other critique. So, just as I hope people are critical of most things - myself and my work included - I am critical of others when they fall back on pedestrian ideas of self-censorship.

People use women in refrigerators as a crutch to explain away unpleasant feelings about the death of a character, much like people use Mary Sues to explain away overall poor writing ability, or manic pixie dream girl to crap on any quirky "twee" girls they come across. All of these tropes have very solid roots in real narrative patterns that deserve analysis, but analysis is a lot like a fire hose. I mean, a real fire hose. It's heavy, it's hard to aim, and if you're small, you'll fall down and end up spraying some poor kid your buddy just rescued from the house that's burning down. Analysis is a necessity, but becomes a necessary evil in the hands of the unskilled.

In short? I think the concept of women in refrigerators is valid, and I am glad that Gail Simone and crew brought it to light. I stood up for Kris Anka, because I think he's right. One of the people in the comment thread says -

Good, proper, well-written fiction does not have gratuitous deaths nor exploitative plots.

and my first thought was, you don't know that. Because, honestly, you don't. That person doesn't know to what ends a skilled enough writer can wrap a concept, any concept, around its metaphorical axle, or turn it on its head.

The whole fucking point of writing is that you can do anything. I can't be on the side of telling someone what narrative devices they can and can't use, because a whole bunch of people out there happen to think they can't, or would declare it a failure no matter how successful the creator actually was. I'm on the side of magic, because that's what writing is.

Writing is fucking magical.
such burning crusade very nerds so pro heals much moonkin dancing WoW
le funny maymay xD hit me right in the feels!!!!!!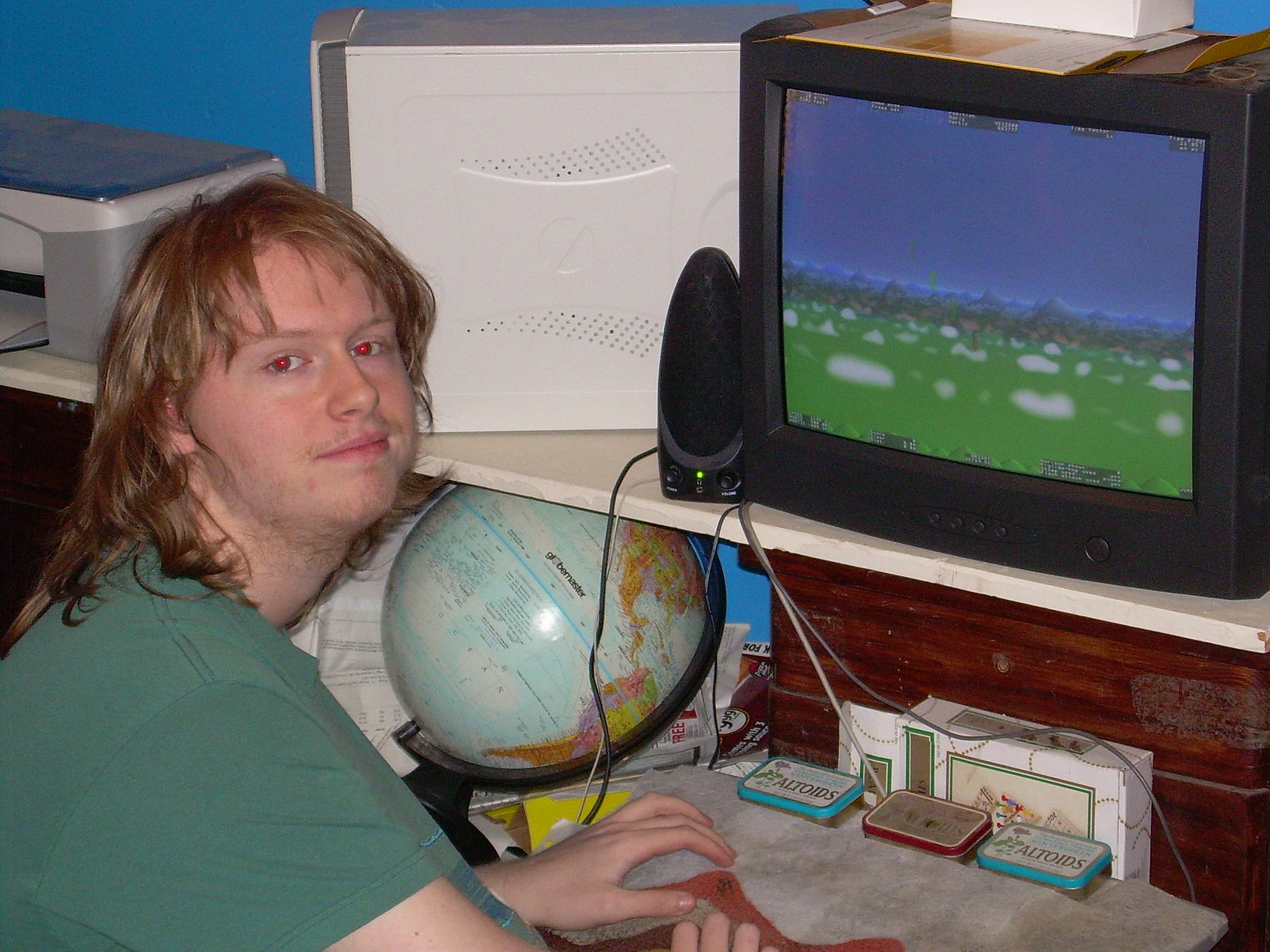 burning crusade was 7 years ago jesus fuck
remember when people refused to do heroic shadow labs and arcatraz
yes
i think arcatraz was the only one that ever gave me any trouble as balance solely due to that one double sentinel pull, but that was still hard to heal through even as resto in full fucking t5/6. if you couldnt get one of them down by the time swiftmend and NS were gone you were fucked
nobody could manage to do the cot ones either. also shattered halls OH GOD lmao
when i played wow in burning crusade i used to go sign up for heroic pugs as a healer, which was not a thing that was advisable due to the fact that heroics were actually difficult to do at the time. but i was very good at wow
at the end of every run i would then go into moonkin form and begin to dance
the only thing i needed to be happy in those days was a good five minutes of making a bunch of pugs freak out about how i managed to heal tempest keep/cot heroics as balance spec without any of them noticing at all
ipgd:

this is what me and my bf worked on in like… august?? when he came down here for vacation

we were almost going to make an actual deviantart account and fill it with anthro sandwich gang war drama but that fell through

my bf was never more horrified than he was while watching me draw this

i really think you should go through with the deviantart account

i would make fanart

now that i have gone out and said 'this is a joke' the whole illusion is gone and there is no point in making the account a thing
its not like deviantart is smart enough to find this
delete it and no one will be the wiser
this is what me and my bf worked on in like… august?? when he came down here for vacation

we were almost going to make an actual deviantart account and fill it with anthro sandwich gang war drama but that fell through

my bf was never more horrified than he was while watching me draw this
i really think you should go through with the deviantart account
i would make fanart